Sally Dixon on culture and heritage in County Durham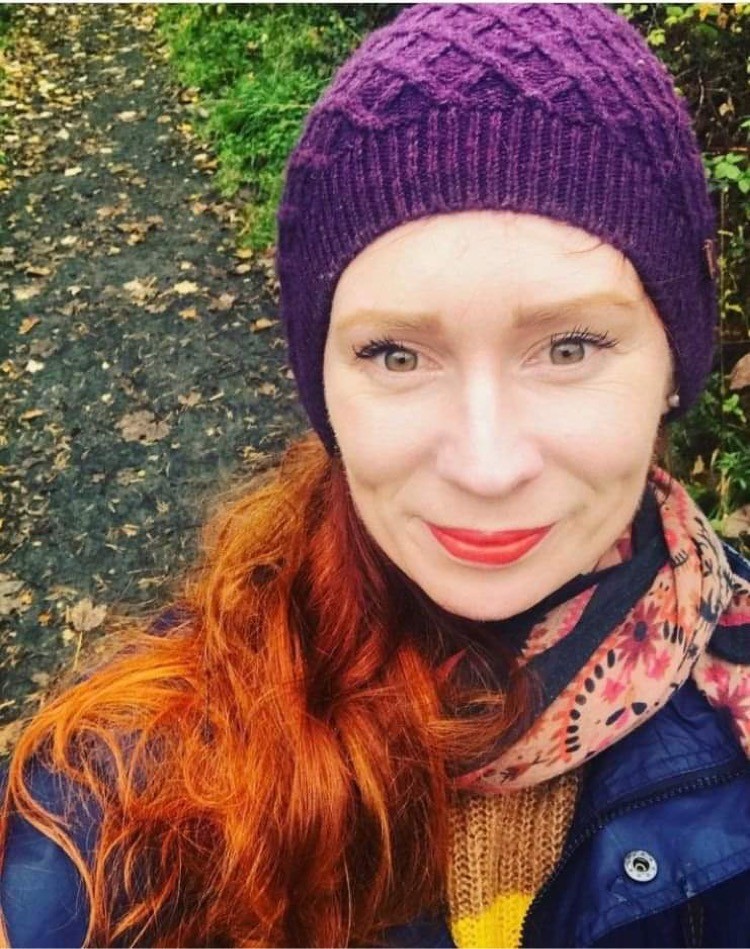 A privilege to be working to make an extraordinary place even better
In the first in a series of blogs from Culture Durham board members, Sally Dixon, assistant director partnerships and communications at Beamish Museum, talks about her role and the importance of culture to the county.
My day job is hugely exciting and I feel privileged to be able to contribute to the much-loved institution that is Beamish at what is such a transformational time for us. We're approaching the completion of Remaking Beamish, the biggest capital project in the museum's history, which sees us moving forward into living memory with our 1950s town, and we're also exploring unique new ways to experience the heritage of the North East through offering immersive overnight stays in our existing Georgian landscape. As part of ongoing work to modernise the museum's governance arrangements, we have just recruited a brand new board. I've led on this project and it's been a brilliant learning opportunity. I'm looking forward to working with our new Chair Chris Loughran and incoming trustees to start to think about what the next few decades of development at the museum might look like, and explore how we might deliver even more benefit and impact for our constituent communities here in the North East.
My role involves leading on all things external affairs for the museum. I coordinate our local and regional partnership programmes, provide line management support to our communications team, lead on both the strategic and practical aspects of fundraising activity, and many things besides. I think it's right up there as one of the best jobs in the North East – particularly if what gets you out of bed in the morning is the opportunity to move the region on in some way: through arts, though culture, through creativity. This is very much my thing – and I aim to do this not just through my work at Beamish but through wider activity such as my trusteeships at the participatory arts organisation The Forge, artist-led studios The NewBridge Project in Shieldfield, Newcastle; my involvement from the outset in the East Durham Creates project, and contributing to growing the county's visitor economy through being a director of Visit County Durham. I've also been supporting the team at Durham Fringe to explore fundraising opportunities. It's fantastic to see grassroots initiatives with a vision to enhance the vibrancy of our city through the arts emerging, and I'm up for helping out as much as I can as it's a good thing for our place.
Expanding the county's cultural offer
I've been involved with the Culture Durham Partnership for some ten years now. In that time, there's been phenomenal growth and development of the county's cultural offer. There has been more National Heritage Lottery Fund support coming into County Durham than any other North East local authority area – testament to the level of ambition and the drive for change. We have so much to be proud of here. It's been great to see the dramatic expansion of the cultural offer at Bishop Auckland supported by philanthropic investment, new leadership and bold new visions emerging at Raby Estates and Bowes Museum, and of course the extraordinary developments on my doorstep at Ushaw. I was delighted to be approached to be one of the founding trustees of Redhills, and the dynamic team behind it are developing plans for a sustainable and exciting new future for what is one of the finest trade union buildings in Europe. There are developments underway at Locomotion, too – a new exhibition building and enhanced interpretation of the story of Shildon, the world's first railway town.
It's not just about the buildings, however, it's about the activity they support: the inspirational experiences they can offer, the contribution they make to mental and physical wellbeing, the jobs and growth that come from a thriving cultural sector. As well as a significant freelance community, the county is also home to a number of arts organisations that are mature and experienced; are pushing their practice forward and changing lives through the arts on a daily basis. These include the Forge, TIN Arts, Northern Heartlands, East Durham Creates and Jack Drum arts. Our communities in County Durham face some significant challenges – we have 16 "left behind" neighbourhoods, as identified in the All-Parliamentary Party Group report published in January in 2022. This is more than any other county has nationally, and therefore it's more important than ever before that we continue to grow, develop and innovate the county's cultural offer. It's all about people, as everything so often is, and we're lucky in that we have a brilliant, highly collaborative team of people working in culture in County Durham who are steadfastly committed to making a difference. The City of Culture bidding process gave us a high quality evidence base – informing the three step changes that we need to act on to deliver for our communities and move County Durham on (health and wellbeing; productivity; and pride of place). We know we need to do more – explore new ways of working, forge new partnerships, as well as building on what we know works. The Culture Durham partnership is the vehicle through which we can come together and make this happen in a coherent way.
Making a difference with Culture County
Looking ahead, there are many opportunities coming down the line; now perhaps more than ever before. I was heartened to see Arts, Culture, Heritage and Sport written into the North East Devolution Deal. There will be an investment fund of £48M per year for 30 years, and the principle of alignment with other major funders will help to ensure maximum impact. Securing the £2.25M Destination Development Partnership for the North East was a real coup for the region, and we're looking forward to working with colleagues at Visit County Durham, NGI, Visit Northumberland and tourism partners to really drive forward how we develop and market the North East as a must-visit destination. County Durham is an Arts Council England Priority Place, and I and my cultural sector colleagues are exploring how we might work collaboratively to transform cultural and creative provision, building on our City of Culture planning and thinking. I'd say that being pipped at the post with the latter actually gives us a golden opportunity to explore what culture can do across a countywide geography. We can do this on our own terms, on timescales that work for us, and without the pressure the City of Culture spotlight would inevitably bring; so to me, this feels like a win anyway! The Partnership is working alongside Durham County Council and Durham University to support the development of plans for Culture County – watch this space.
The Covid pandemic feels like a distant memory now, and much hard work has gone into ensuring that Beamish recovers strongly. We're now number 11 in paid for attractions nationally, according to the Visit England survey. No other North East attraction is in the top 20. For us, it was a time of accelerated innovation, learning and development. And, on a more personal note, a time of reflection, and of really immersing myself in the glorious grit and splendour of the post-industrial magic that is Deerness Valley, on my doorstep. What better place to be than County Durham during a global pandemic?! The focus of my networking activity shifted from in person to Twitter, and it's been so rewarding to carry this forward as I continue to explore the often overlooked and unexpected delights of my beautiful neighbourhood, DH7.
County Durham is an extraordinary place and I'm looking forward to the year ahead, exploring bold new ways to help the county thrive and meet its full potential, as well as building on what we know works. I really hope to see you at the museum soon, or perhaps on my travels around the county and beyond. If you work in arts, culture and heritage in County Durham and are not already involved with the Partnership, I urge you to contact Jane Hedges, the Partnership Coordinator, to explore how you can get involved.
Thank you for reading and all good wishes
Sally Dixon
@Sally__D on Twitter
28 February 2023